Időpont: 2017-09-03 - 16:00 VasárnapHelyszín: Black Hole - Nagyszínpadszínház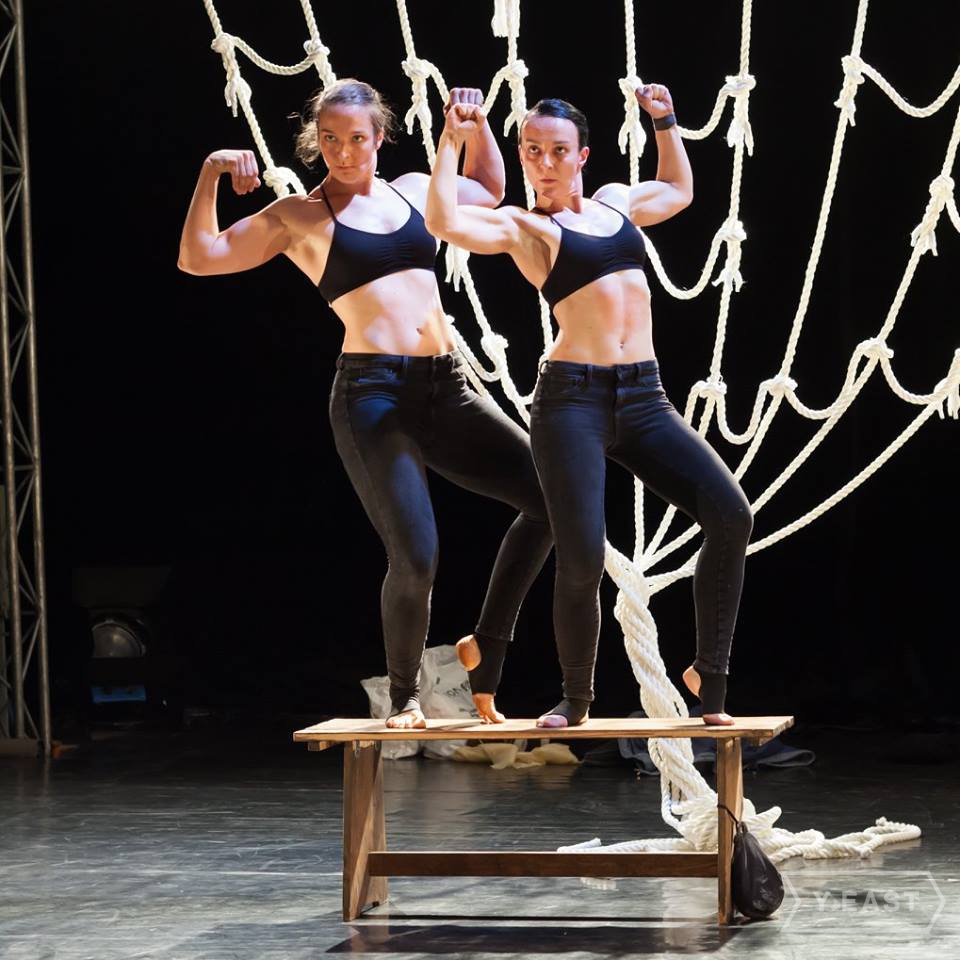 Sajnos betegség miatt elmarad az előadás. Helyette a nagysikerű Isteni Színjáték Avagy. című előadást tekinthetik meg.
Cirkus TeTy – HŐSNŐK (CZ) KÉPEK ITT

Have you ever tried looking around yourself in the street and trying to imagine the story of every person you see? We are all heroes, we all have our adventures, we are all hiding some secrets. Heroines have a major secret they want to let you have a peek at using an unusual form of aerial acrobatics combined with elements of physical theater and mime. Inspired by the heroes of the everyday-life comic book.

Cirkus TeTy is a contemporary-circus company which focuses on aerial acrobatics on ropes and continues its successful cooperation with Radim Vizváry. After Goose Necks, the first show created in this cooperation, it's Heroines time. Ropes are tangled into the shapes of an unfinished ladder and an irregular net and physical TeTyism lives on...

Performers: Katka Klusáková and Pavla Rožníčková
Directed and supervised by: Radim Vizváry
Acrobatics supervision: Stéphanie N'Duhirahe
Music: Matěj Kroupa
Light design: Karel Šimek
Costumes: Petra Vlachynská
Still photography: Tristan Ben Mahjoub
Production manager: Jana Ada Kubíčková

The performance was created as a part of the residency program of CIRQUEON – A Center for Contemporary Circus and with support of the State Fund for Culture of The Czech Republic and the Prague City Hall.